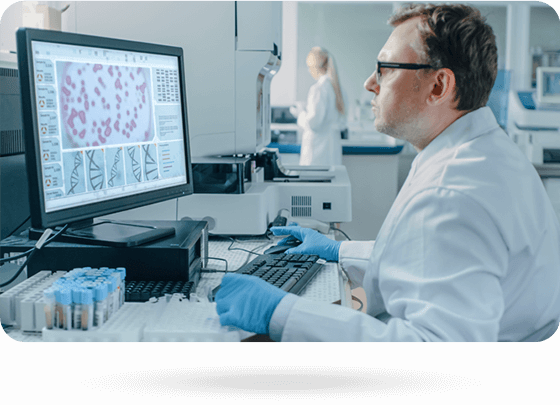 As medical screening and genomic testing advances, we are gaining the ability to treat cancer on a personalised level; based on the DNA/RNA of the cancer, and how it and the patient are likely to interact with selected treatments. Through a genomic testing approach, you and your doctor can plan your treatment with personalised insight.
CG Genomics Oncology's testing partner uses next-generation sequencing (NGS) technologies, amongst other techniques, to evaluate your and your cancer's genomic profile. By identifying mutations unique to your cancer we can find targeted treatment options. This will allow you to achieve the most accurate diagnosis and will enable you to benefit from personalised medicine and treatments in addition to the standard protocols.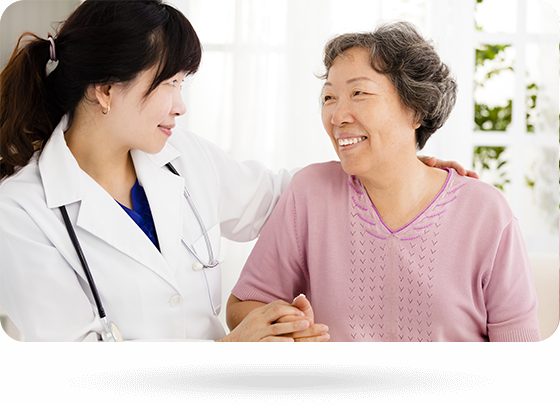 Studies have looked at the impact of genomic profiling in the treatment of cancer, with researchers finding an association between the timing of genomic testing and reduced mortality risk. Clinical trials of over 70,000 patients have shown that personalised therapy, based on genomic profiling of tumours, is effective in improving outcomes, with higher response rates, longer progression free and overall survival, and fewer deaths related to adverse events across cancers.
The relative upfront costs of genomic testing may appear daunting, however, studies show it can save significant costs by helping to find targeted treatment options, as well as the potential efficacy of treatment options. CG Genomics Oncology provides you with access to the most up-to-date and comprehensive analysis and reporting for a range of cancer types, as well as the expertise to assist with test selection.
Sources:
Kehl, K.L., et al. (2020). "Assessment of Temporal Selection Bias in Genomic Testing in a Cohort of Patients With Cancer." JAMA Network Open 3(6).
Jardim, D. L., et al. (2015). "Impact of a Biomarker-Based Strategy on Oncology Drug Development: A Meta-analysis of Clinical Trials Leading to FDA Approval." J Natl Cancer Inst 107(11).
Schwaederle, M., et al. (2015). "Impact of Precision Medicine in Diverse Cancers: A Meta-Analysis of Phase II Clinical Trials." J Clin Oncol 33(32): 3817-3825
Subbiah, V. and R. Kurzrock (2016). "Universal genomic testing needed to win the war against cancer: Genomics is the diagnosis." JAMA Oncology 2(6): 719-720.
Pennell, N.A., et al. (2019). "Economic Impact of Next-Generation Sequencing Versus Single-Gene Testing to Detect Genomic Alterations in Metastatic Non–Small-Cell Lung Cancer Using a Decision Analytic Model." JCO Precision Oncology.